News
The latest happenings at Seven Star Digital HQ.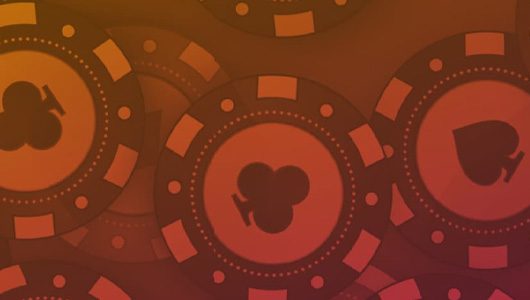 Online gambling comparison company Seven Star Digital today announces that it has agreed to acquire the casino, betting and bingo affiliate website
GamblingDeals.com
and its associated assets.
---
The purchase represents Seven Star Digital's first acquisition, having focused on organic growth of its own comparison sites to date. The sale price has not been disclosed.
GamblingDeals.com is primarily focused on the UK market across multiple verticals, and will be launched in new international markets as part of a range of enhancements to the product offering.
Commenting on the purchase, Seven Star Digital Founder & CEO Luke Eales said: "We are delighted to complete our first acquisition and are excited about the potential to grow GamblingDeals.com into something special. The website fits well with our strategy to build out quality global assets with high growth ceilings. It also has a good revenue base to build on over the coming months.
"Our team is eager to get to work on the site and help it reach new heights. Early priorities will include local launches in a range of English speaking markets including a number of US states, plus a product review with the aim of providing tools and resources that help users find bonus offers and deals that match their preferences."
The newly acquired asset joins other comparison brands at Seven Star Digital including Compare.bet and TopRatedCasinos.co.uk.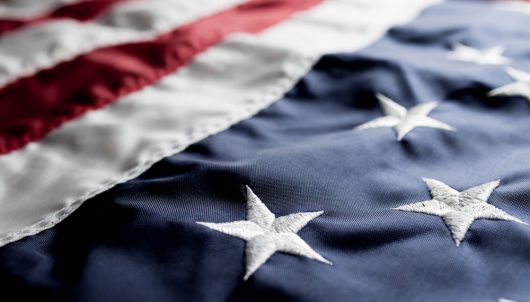 19th December 2019 - Seven Star Digital today announces the launch of
Compare.bet US
, formed by the consolidation of the company's BettingUS.com product.
"This move represents Seven Star Digital's commitment to its Compare.bet brand," said Luke Eales, Founder & CEO. "It is generating a growing number of FTDs for UK casino and betting operators, via both pay per click and organic channels, and we believe the project offers huge growth potential."
The launch follows recent releases of Compare.bet localised to German, Portuguese and Spanish speaking audiences.
BettingUS.com was originally launched in November 2018 as the company's first foray into the newly-regulating US market. While the project achieved very encouraging progress, the opportunity to create a joint entity under the Compare.bet brand was considered to be a strategically stronger approach. Visitors to BettingUS.com will now automatically be redirected to Compare.bet.
Eales added: "To enjoy long-term success as a comparison business in the gambling space, we believe it's increasingly important to give users real value and a memorable experience." 
"We're very focused on building innovative new features for Compare.bet, and want to ensure that our US visitors share in that benefit going into 2020. Centralising our efforts to build a better gambling comparison experience will ensure bettors in all our target markets enjoy our best and most creative ideas."
Compare.bet covers casino, sports betting, bingo, poker, lottery and esports betting verticals. It has recently launched a number of upgrades to bring more value to its visitors, including the new
Casino Explorer
visualisation tool, branded sporting magazine
The Warm-Up
, 'Add to Compare' functionality for side-by-side comparison, and
Compare.bet News
, which is an expansion on the previous BettingUS News product.
BettingUS's New Jersey licence has been transitioned to Compare.bet, with further state licences also pending for Compare.bet.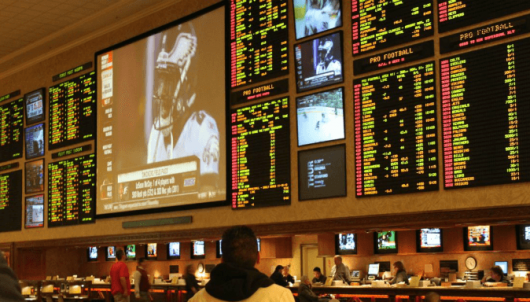 Seven Star Digital today announces the launch of its latest gambling comparison venture, BettingUS.com. The London-based iGaming customer acquisition company has enjoyed success in European gambling markets and is now ready to apply a similar model to US sports betting.
BettingUS.com
is an online sportsbook comparison tool, offering betting site reviews and guides to legislation on a state-by-state basis, as well as betting guides for individual sports. The site also covers US gambling news, making it a hub for all those involved with sports betting in the US. The launch follows the PASPA repeal, which meant that, from May 2018, individual states could determine their own sports betting legislation, opening up the US sports betting market. Delaware, New Jersey and Mississippi were among the first states to issue legislation, but many more are now following suit. The New Jersey Division of Gaming Enforcement granted BettingUS.com approval as an affiliate in New Jersey, which means the website can direct traffic to NJ licensed online operators. This licence is an important step for BettingUS.com as it builds its reputation in the US gambling industry. Whilst the New Jersey market currently offers the greatest immediate opportunity, other US states, such as Pennsylvania, are also highly promising. Luke Eales, Founder & CEO of Seven Star Digital said: "The regulated US sports betting market is growing at quite a pace, opening up a whole host of opportunities for us to tackle. Our aim is to make it easier for punters to navigate the US sports betting scene as more states move towards legalisation. "BettingUS.com currently offers news, state guides and NJ sportsbook comparison, and we're excited about the potential for adding even more value to users, including those seeking odds comparison and betting tips, in the near future." With the US sports betting market predicted to reach $8bn in revenue by 2030*, BettingUS.com has the potential to become a leading sportsbook comparison tool spanning multiple regulated states in America. *Source: H2 Gambling Capital, October 2018
01.11.2018
Seven Star Digital and Kinetic Investments today announce a deal in which the gambling comparison company will receive investment to drive further expansion.
Seven Star Digital operates a number of well-known comparison brands including
TopRatedCasinos.co.uk
and
Compare.bet
. The company currently has 15 employees and is based in Shoreditch, London. Kinetic Investments has previously invested in and partnered with other affiliate startups including Investoo Group, which is now one of the largest financial lead generation companies in the world and focuses primarily on growth through mergers and acquisitions. Luke Eales - Founder and CEO of Seven Star Digital commented: "I'm very excited by the potential of this investment. We operate in one of the internet's most competitive markets and have built a great foundation in a short period of time. Now the focus is on scaling while maintaining our top-quality service to consumers and our commercial partners. With Kinetic Investments and the fantastic team at Seven Star Digital, I am confident that the future will hold great things." David Merry – Partner and Co-Founder of Kinetic Investments commented: "Our investment in Seven Star Digital allows us to put our years of experience in digital growth, M&A and online gambling to use. Together with the amazing leadership and team at Seven Star Digital, I am confident that the company's impressive growth will continue to accelerate." Terms of the investment have not been disclosed. -
About Seven Star Digital
Seven Star Digital was established in 2016 with a simple aim: to provide a better gambling comparison experience for consumers in the UK and beyond. The company has grown significantly since launch, using cutting-edge digital marketing to help hundreds of thousands of players find their perfect online gambling site.
About Kinetic Investments
Kinetic Investments provides entrepreneurs with the capital and support required to transform their vision into a success, in return for shared ownership of the company. Ki invests £10k-£1m in early stage startups, usually in Seed funding and Series A rounds.
31.05.2018
iGaming customer acquisition company Seven Star Digital has announced a new partnership with esports gaming betting specialist, SickOdds.com.
As part of the deal, Seven Star Digital will provide funding for expansion, as well as commercial and marketing expertise in the highly competitive gambling sector. The esports vertical has seen huge growth in the past three years and the sector is expected to reach $1.4 billion by 2020. While gross gaming yield remains modest in comparison to the likes of gaming and sport, it represents fertile ground within iGaming, a totally new demographic, and opportunities for highly engaging live experiences. "By combining our expertise in developing fast-growing, user-centric comparison sites with the SickOdds founding team's knowledge and passion for esports – as well as their active engagement in the bustling esports community – we plan to forge a position as a leading portal for esports betting worldwide," commented Luke Eales, Founder & CEO at Seven Star Digital. "PASPA's recent repeal in the US creates the possibility of regulated esports betting in this potentially lucrative market. Our immediate focus however is on expansion in the UK and Europe, where we see a range of exciting growth opportunities." Tom Wade, co-founder of SickOdds.com, said: "Both myself and Nick Pateman, with whom I started the site, are extremely excited to work with Seven Star Digital. Our deep understanding of esports and what resonates with its fans gives us an edge over more general sports betting sites. Our platform will provide the first esports betting aggregation of its kind, and we can't wait to accelerate the development of its features with Seven Star Digital."
-
About SickOdds.com
SickOdds.com was launched in 2017 by esports enthusiasts and digital specialists Tom Wade and Nick Pateman. The platform's goal has been to help consumers make more informed betting decisions by providing them with comprehensive gaming data ranging from match odds to individual player statistics. More info:
https://sickodds.com
About Seven Star Digital
Seven Star Digital was established in 2016 with a simple aim: to provide a better gambling site comparison experience for consumers in the UK and beyond. The company has grown significantly since launch, using modern digital marketing techniques to help hundreds of thousands of players find their perfect online casinos and betting sites. The company is based in London, UK and operates several brands including Compare.bet, and TopRatedCasinos.co.uk. More info:
https://www.sevenstardigital.com
Contact
Luke Eales, Founder & CEO, Seven Star Digital press@sevenstardigital.com
30.03.2018
A survey of 2,000 football fans found, despite negative sentiment surrounding VAR in the media, the majority of supporters are in agreement that Video Assistant Referees will have a positive impact on the sport.  
In the VAR opinion poll survey commissioned by Compare.bet, the need for VAR adoption was clear, with 94% of fans admitting to disagreeing with the referee at some point over the course of a game. Only 5% thought referees have an easy job.
Fans also believe that VAR adoption would the reduce the impact players have on key refereeing decisions, as 57% think player protests can influence the referee during the game. 81% believe this will be eliminated when VAR is eventually introduced more widely.
Many point to the favourable decisions given by referees to table-topping Premier League clubs as a major injustice in the game, with the majority in agreement that the 'Big 6' receive the benefit of the referee's decisions. This is another issue which fans believe VAR could solve, as 83 per cent also see VAR as a means to level the playing field, resulting in a fairer game for all.
"
VAR is one of the most divisive aspects of the modern game. Despite all the media debate, the underlying feeling amongst UK football fans is positive. They understand the pressures and difficulties of the modern game and are open to using technology to support referees," said a spokesperson for Compare.bet.
Despite overwhelming support for the use of VAR to aid match-changing decisions, the way it's implemented is still a matter of debate. 7 out of 10 are unhappy with the stoppages required to review video footage, as it often ruins the atmosphere for match-going supporters.
The use cases for VAR could also do with adjustment, according to fans. The current reviewable decisions are goals, penalties, direct red cards and mistaken identity, but fans would like to see other issues such as diving and violent conduct added to this list. These offences are in much higher demand amongst fans in comparison to mistaken identity, which is an extremely rare occurrence in modern football.  
The study, conducted via OnePoll.com, also found 76 per cent of fans believe the history of football would have been very different if VAR had been in place. In fact, the top football moment supporters would like to go back and use VAR on was revealed to be Maradona's famous 'Hand of God' goal against England at the 1986 World Cup. This was followed by Frank Lampard's disallowed goal for England against Germany in the 2010 World Cup, and Thierry Henry's handball against Ireland to shatter their 2010 World Cup qualifying dreams.
Forty-six per cent also believe widespread implementation of VAR will spell the end for the fifth official in the Europa and Champions League, which is particularly interesting in light of
recent questions surrounding the value of their input into key match-changing decisions.
When asked about the use of video refereeing in other sports, respondents cited Rugby as the best example, followed by Tennis and Cricket.
A spokesperson for Compare.bet added, "With FIFA's recent approval of VAR for use during World Cup 2018, it's now more crucial than ever to get fans on side and ensure VAR doesn't detract from the spectacle of the tournament."
Top 10 football moments fans would most like to go back and use VAR on
Maradona's "Hand of God" goal for Argentina against England at the 1986 World Cup

Frank Lampard's disallowed goal for England against Germany at the 2010 World Cup

Thierry Henry's handball for France against Ireland in a 2009 World Cup playoff

Liverpool's Luis Suarez's bite on Chelsea's Branislav Ivanovic in 2013

Sol Campbell's disallowed goal for England against Portugal in the Euro 2004 quarter finals

Arsenal's Kieran Gibbs being sent off for handball in 2014, despite the handball being committed by Alex Oxlade-Chamberlain

Pedro Mendes' disallowed 50-yard goal for Tottenham against Man United in 2005

Man City's Ben Thatcher's elbow on Portsmouth's Pedro Mendes in 2006

Luis Garcia's "Ghost Goal" for Liverpool against Chelsea in the Champions League semi-final in 2005

Holland's Ronald Koeman's foul on England's David Platt in a 1993 World Cup qualifier
The full data set collected as part of this the research is available here.
- ENDS -
27.03.2018
Seven Star Digital today announces its first move into the Scandinavian gaming market with the launch of ToppOnlineCasinon.se, an online casino comparison site.
ToppOnlineCasinon.se
will be the Swedish equivalent of 
TopRatedCasinos.co.uk
, the company's popular and established UK casino brand. ToppOnlineCasinon will be localised with relevant content, providers, offers and features to meet local needs, creating a truly bespoke experience for the Swedish market. The Swedish website will build on the themes that have brought considerable success in the UK, including focus on user experience, content quality and provider selection. "Scandinavia is well established as a highly attractive region for iGaming operators and affiliates alike, with many of the largest gaming companies putting high priority on acquiring customers there," said Luke Eales, Founder and CEO at Seven Star Digital.com. "The impending change in regulatory regime, currently due to come into force on 1st January 2019, will allow the market to mature and create a more stable environment in which to operate."